ABOUT US
Abode by the Beach, off the coast of Ahangama, gazing over Devil's Island is our latest offering — an all day dining space with two ocean view suites - Abode By the Beach. The space is a reflection of Abode Boutique Hotels where luxury and comfort meet. Working within the confines of elevating experiences - By the Beach belongs to a local family that has been staying here for decades, and we're here to be the keepers and share its potential.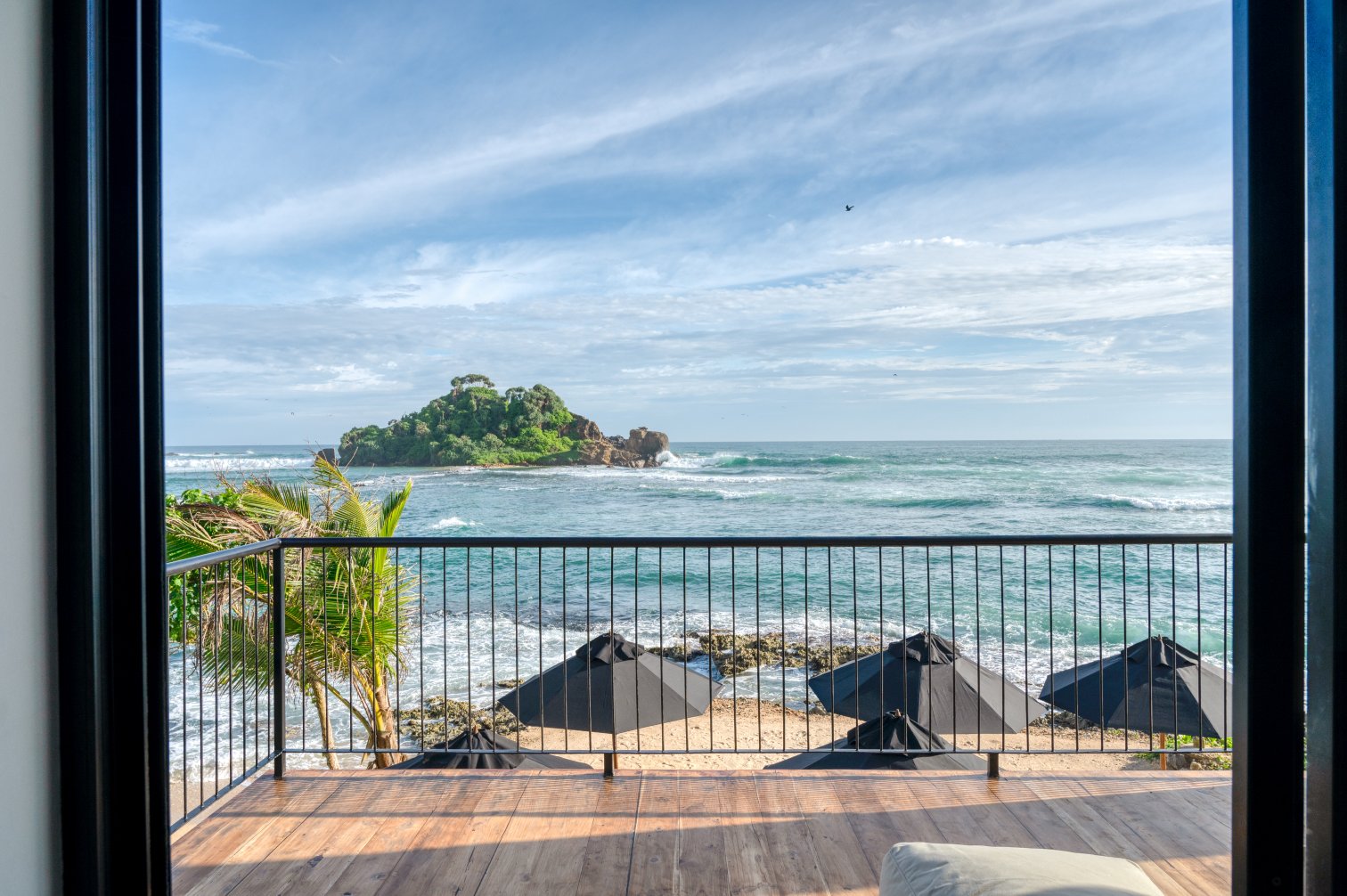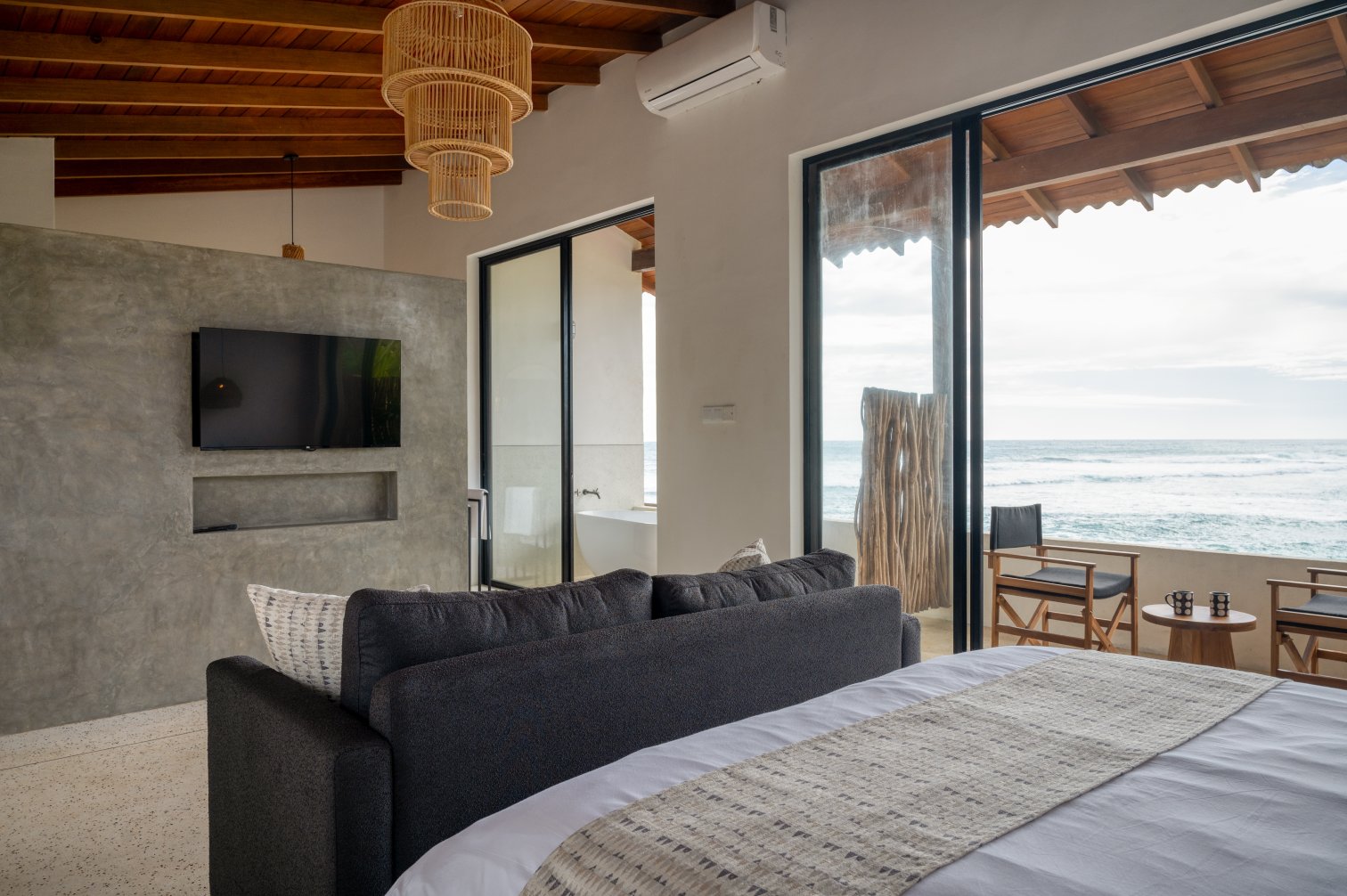 ROOMS
Both suites face the expansive Indian Ocean and view Devil's Rock. There is a comfortable seating area and showers with views of the ocean. The Beach Room comes with a free-standing bathtub, contemporary bathroom fittings and an uninterrupted view of the Indian Ocean sunsets. Every room in the hotel features custom-made teak furniture and original artwork that seamlessly blends the local culture into your stay.
FOOD AND DRINK
Chef Jason grew up beside the sea; and his culinary prowess that stems from conceptualising leading restaurants in the world exudes in his creations at ABTB. From fresh-catch taraditos, poke bowls, to innovative cocktails, the restaurant creates a perfect setting to watch the sunset over the Lankan horizon, over ingredient-forward dishes and drinks. Hudanish has scouted the costs of Sri Lanka, meeting local fishermen and chefs to curate the menu of Abode by the Beach. His culinary journey across the country led to the inception of the menu at the restaurant that puts local ingredients at the forefront in each dish, whilst upholding the ethos of sustainability.
Chef Jason Hudanish is deemed to uplift the cocktail scene in Lanka with his visionary creations at Abode by the Beach. From blending wasabi and burnt lemon into in-house sakes and margaritas to pina colada whiskies - these never-seen-before drinks are curated keeping in mind the ocean, fresh ingredients and the seasons. The crafted cocktails on the menu are a result of painstaking experiments by the Chef and are making headway for pioneering a global cocktail culture in Sri Lanka.
VIEW THE MENU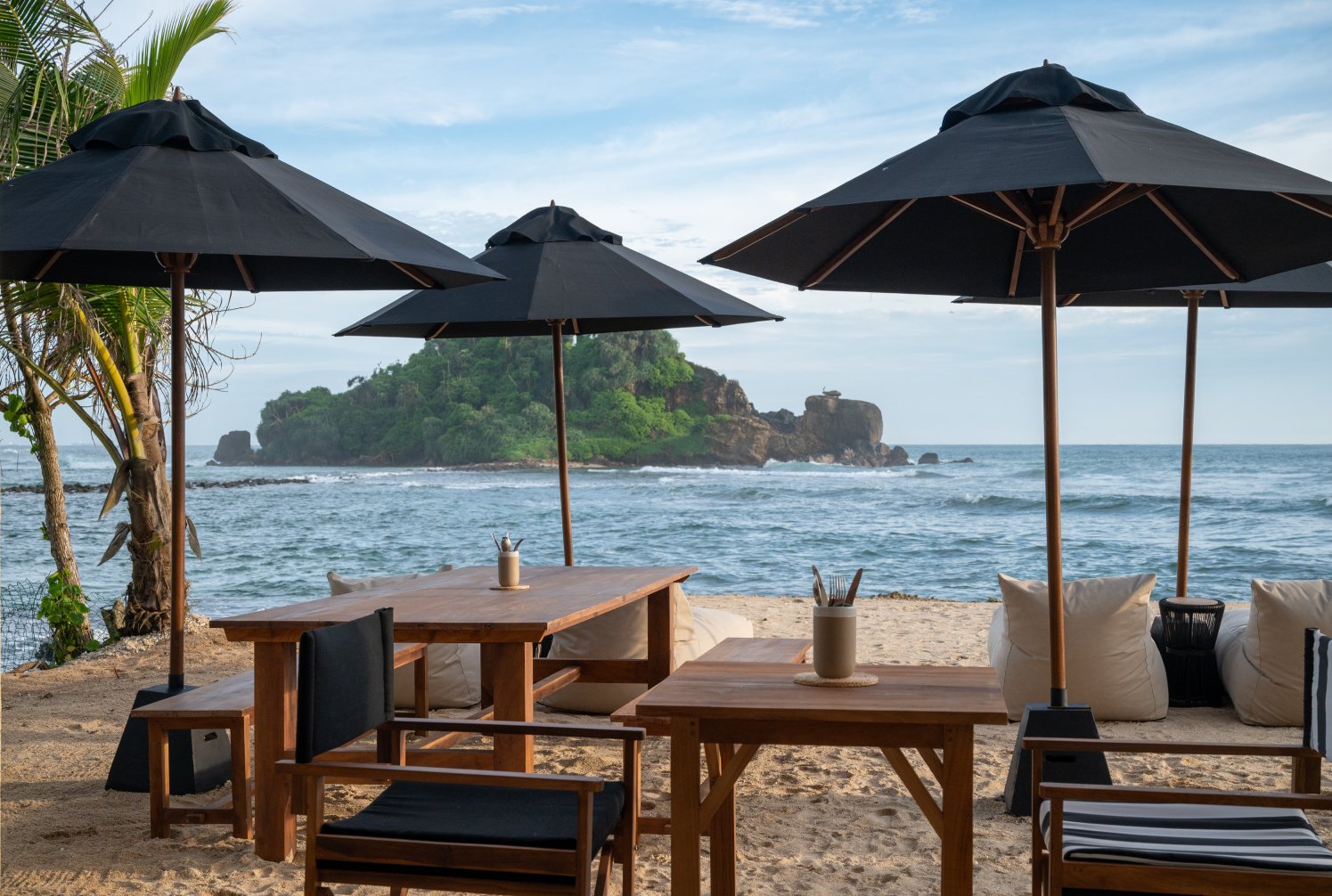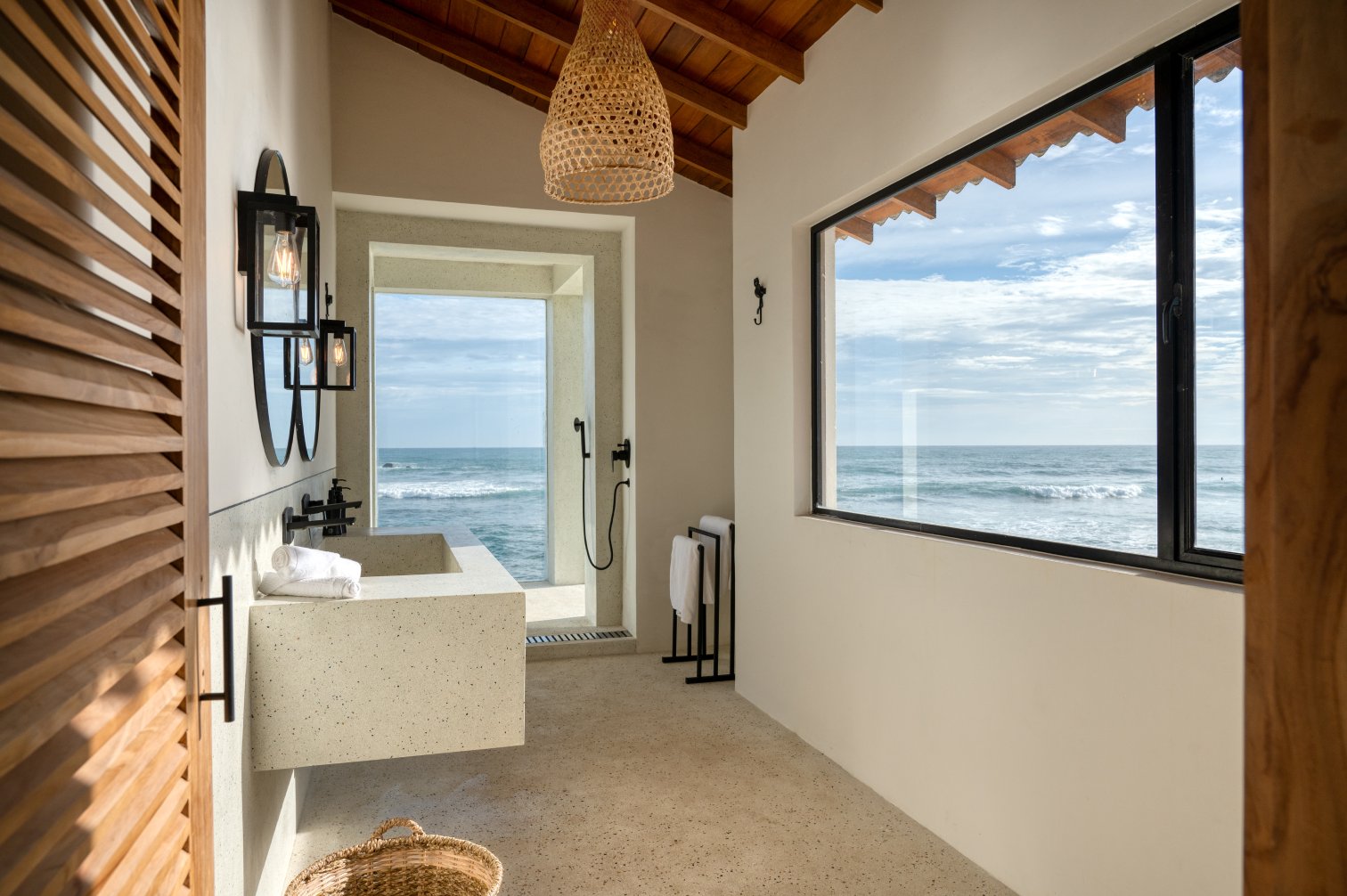 FACILITIES
Abode by the Beach takes sustainability and simplicity very seriously and provides custom-designed, organic cotton linen, robes, towels, and organic self-care products. Rooms come with air conditioning, flat-screen TVs, in-room safe and a direct-dial mobile phone that guests can use to stay in touch while they roam around the city. All guests enjoy 24-hour complementary, high-speed, unlimited Wi-Fi and a tropical, complimentary breakfast. The restaurant has beach access (semi private), sunbeds, outdoor showers and free parking.