COMMUNITY
At Abode Boutique Hotels, our environmental policy is honest, encouraging us to unveil fresh initiatives to make a lasting social and communal influence. Enquire about our initiatives and share your social and environmental impact ideas here.
LOCAL TALENTS & MATERIALS
We offer authentic experiences at Abode by sourcing all materials from within India. Partnerships with talented local artisans have brought our vision to life. All our efforts are focused on supporting local manufacturers and their production techniques to reduce planetary harm.
LOCAL PRODUCTS
Our cafes adopt a series of dishes with local and seasonal ingredients. Eat fresher food with immediate health benefits and no damage to natural ecosystems.
EMPOWERING LOCAL WOMEN
We support underprivileged women in Mumbai, especially single mothers and sole earners in the family, with our pick-up and drop-off car service. The goal is to welcome them to a self-sufficient lifestyle wherein they purchase their own vehicles.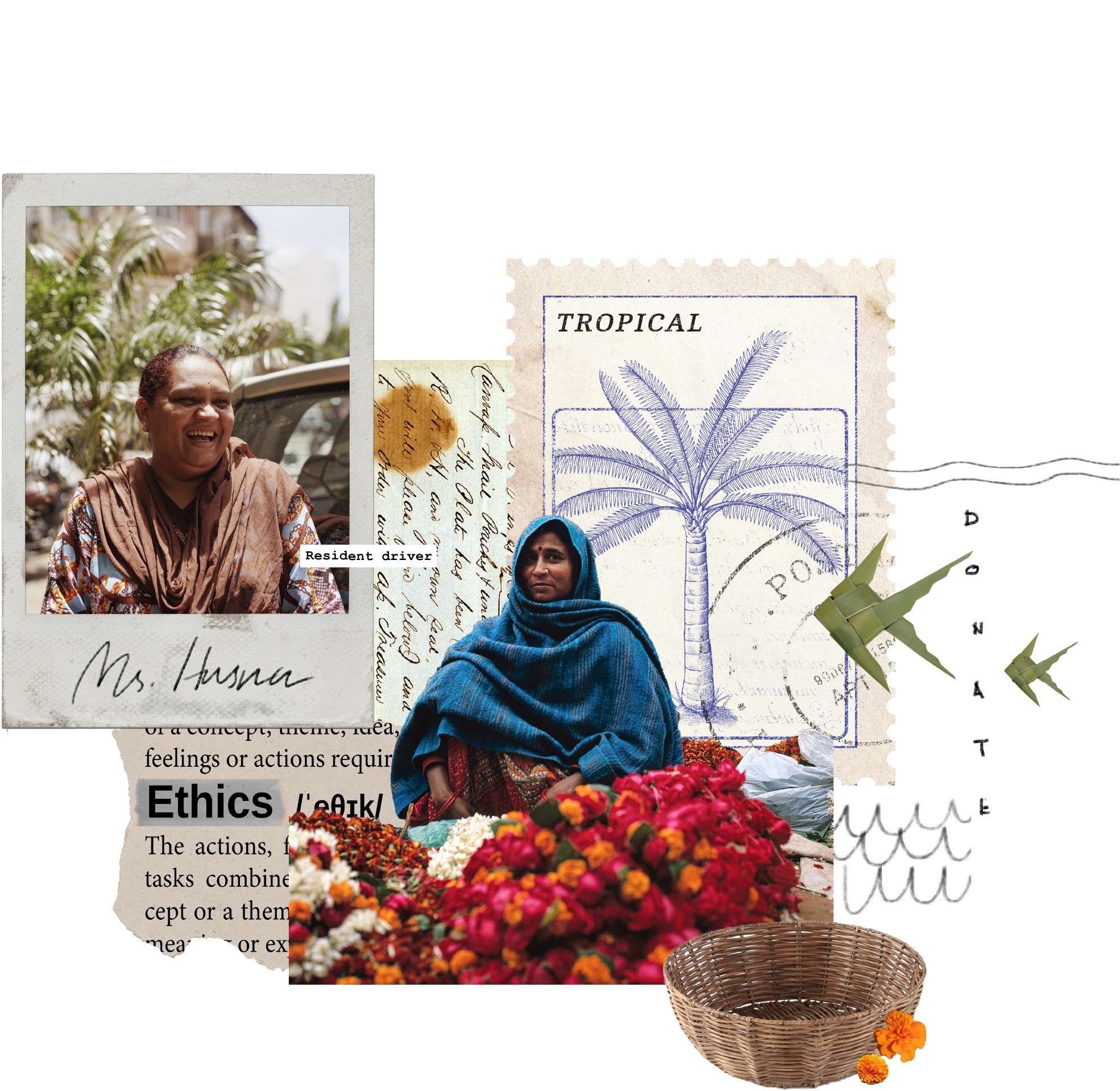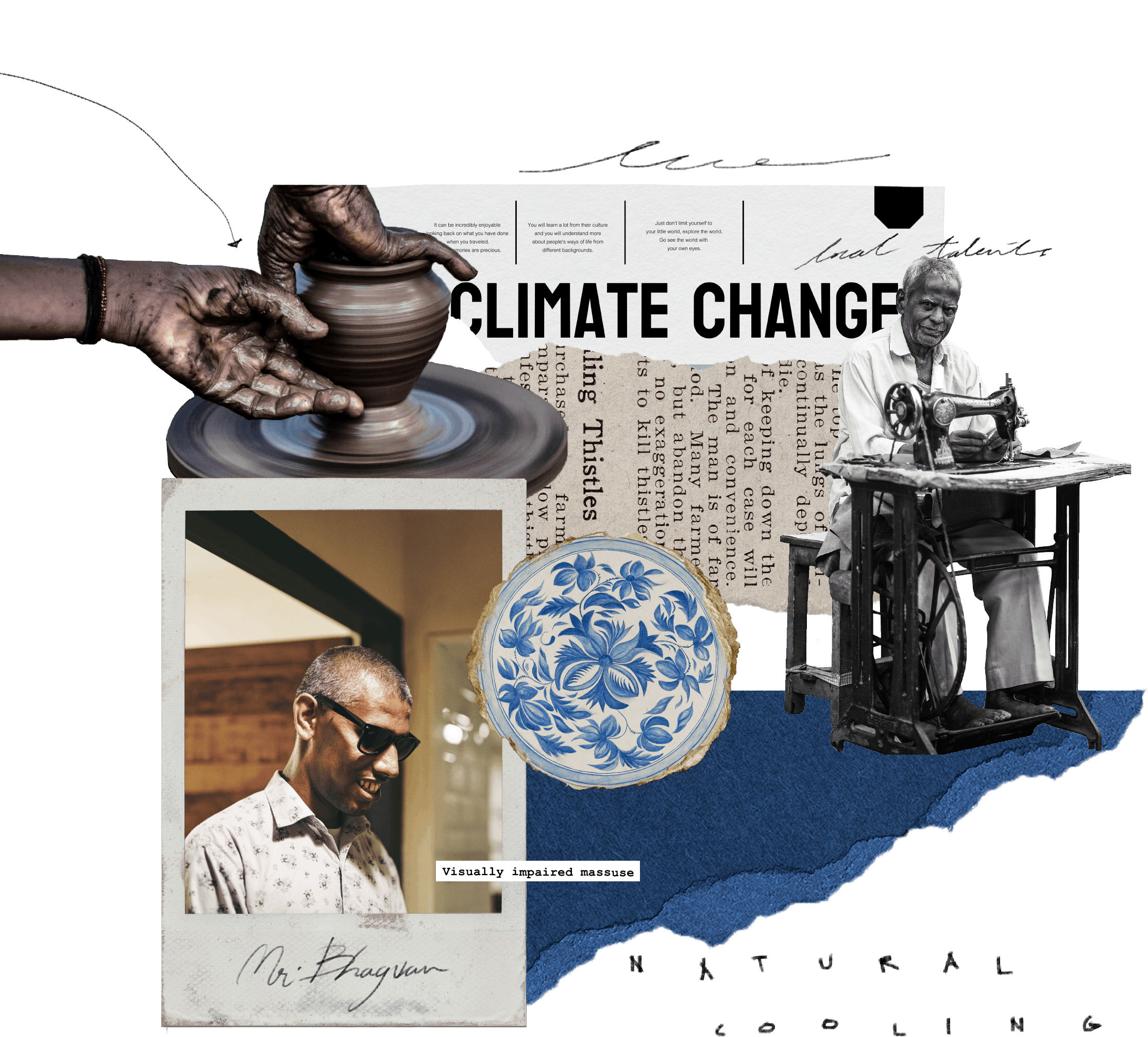 SAVING ENERGY
Our state-of-the-art air conditioning units cut down emissions. Energy-saving electricity systems reduce our power consumption without compromising on hospitality. Cement tile floors keep the downstairs spaces cool by absorbing heat during the day via the principle of thermal mass.
WE WORK WITH A SCHOOL FOR THE BLIND
Blind people in India struggle with discrimination and workplace challenges. We train the blind to become massage therapists and earn a stable income.
WE SELL PRODUCTS IN OUR SHOP THAT SUPPORT LOCAL NGOS
Our diverse catalog of buyable items is designed and built by organizations empowering the disadvantaged through applicable skills. Contact us if you'd like to be introduced to these newfound professionals.
WE DON'T LIKE WASTE
All leftover soap is taken to a local NGO where underprivileged women showcase their creativity.
WE HELP YOU DONATE
If your idea of donation involves decluttering your home or travel bag of items that can contribute to smaller communities in Bombay, we can be your medium.
For those travelers at Abode Boutique Hotels hoping to lay a bigger impact, get in touch. We'll connect you to local NGOs that work ethically and impactfully.